| | |
| --- | --- |
| Location : | 18 miles From Penukonda, Ananthapur District, Andhra Pradesh. |
| Nearby Tourist Attractions : | Lepakshi, Gooty Fort, Rayadurg Fort, Hemavathi, Penukonda Fort. . |
| Best Time To Visit : | All Round The Year |
About Puttaparthi India
Puttaparthi, once a sparsely populated village, has shot into national and international fame as the abode of Bhagwan Sri Satya Sai Baba also called Puttaparthi Saibaba. The original name of Sai Baba is "Satyanarayana Raju". He was born on November 23, 1926 in Puttaparthi.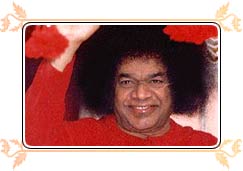 About Puttaparthi Sathya Sai Baba
Sri Sathya Sai Baba Puttaparthi, is the most colourful and multifaceted prophet, modern India has produced, is believed to be the very avatar (incarnation) of love and the voice of one's own innermost heart speaking to each individual externally. The teachings of the Sai Baba are based on the famous 'five props' of Sathya (truth), Dharma (righteousness) Santhi (peace), Prema (universal love) and Ahimsa (non violence). Prasanthi Nilayam, over the years, has attracted people from all over then world. The Ashram has a code of conduct which every visitor should follow. The Ashram also has museums, stadiums, educational institutions, the Sai Space Theatre etc. The 23rd of November is celebrated with great joy and enthusiasm by the devotees of Baba at the Prasanthi Nilayam. Over a million people gather here on the occasion of the Baba's birthday. The atmosphere around the Ashram is undeniably peaceful, and the growth of such a vibrant community in this once forgotten backward area is not a small miracle.
His disciples have constructed the 'Prashanti Nilayam' an ashram, which attracts large number of devotees throughout the year enchanting Puttaparthi Sai baba bhajans. Prasahanti Nilayam means 'the abode of peace". The ashram was inaugurated in 1950. The ashram is a huge complex with room for thousands, with canteens, shops, a museum and library, and a vast assembly hall where Sai Baba gives 'darshan' twice daily. A considerable number of devotees turn out for his birthday celebrations in Puttaparthi, where he delivers a message to his devotees.
Puttaparthi Ashram Location
Puttaparthi
Andhra Pradesh is located 400-km from Hyderabad by road, the village Chitravati, situated at a distance of about 18 miles from Penukonda, 2 miles from Penukond-Bukkapatnam road has now become a centre of great attraction, Puttaparthi. It is abode of Puttaparthi Sai Baba. An important tourist attraction of Ananthapur district, Puttaparthi is surrounded by the arid and rocky hills bordering Karnataka.